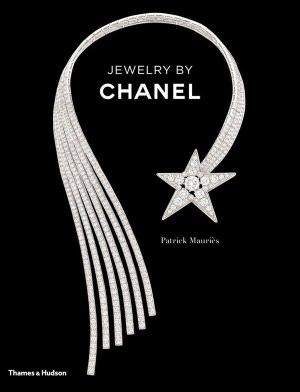 Even today, so many years after her birth and the influx of countless couturiers the name Chanel brings to mind exquisite design, classic looks, and innovative fashion. Thanks to the current House of Design we continue to enjoy what this irrepressible woman began, and we find her represented in a multitude of areas - cosmetics, perfumes, clothing and perhaps the most sumptuous area of all - jewelry.
Writer, publisher and collector Patrick Mauries brings us a celebration of eighty years of Chanel jewelry from the earliest iconic 1932 designs, which showcased her passion for fabulous stones to the latest designs of comets and stars, plumes and feathers. Yes, Chanel embodied the ultimate in tastefulness with her subdued tailored suits and little black dresses yet she had another side that enjoyed the baroque and statement gems.
Jewelry By Chanel is a book to dream on with 272 pages and eye popping illustrations. Sometimes austere, at other times ostentatious Chanel is still a bit of an enigma yet the designs shown in this lush volume remind us of why she remains today a leader in the worlds of elegance and fashion.
Enjoy!
- Gail Cooke